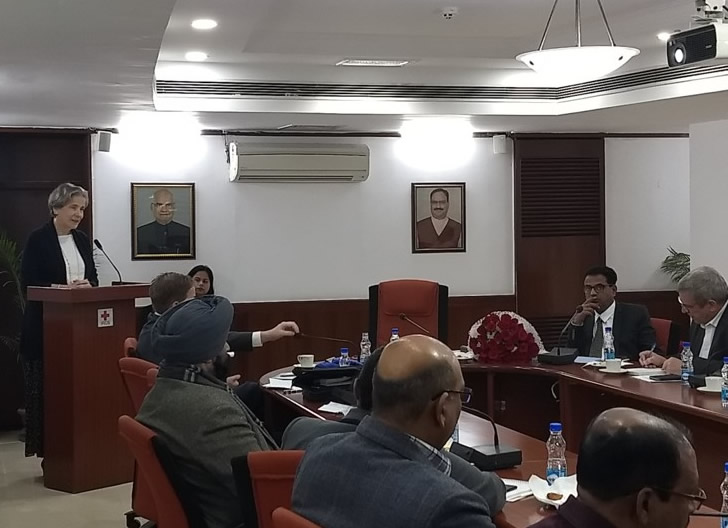 Much decorated Vice President of the International Committee of the Red Cross, Ms Christine Beerli, visited the Indian Red Cross Society on December 04, 2017.
Having worked for Red Cross & non Red Cross actors and represented the Swiss Parliament is in itself an achievement but Mrs Beerli's role in ICRC is quite large and important including inculcating external relations for ICRC. Ms Beerli was impressed with the Coordination in the Movement partners in India.
Ms Beerli, stressed on the fact that India as a country is at present in a happy state. She said that she would be looking forward to "Sharing experiences of new technologies and other fruitful interactions which would bring added value to their relationship."
Sh. Manish Choudhary, Joint Secretary, IRCS thanked her for the kind words. He also informed her that the IRCS has prepared the Strategy 2030 which is almost finalized. He made a presentation showcasing an overview on the existing programmes as well as outlining the future potential of the IRCS and ICRC relationship.