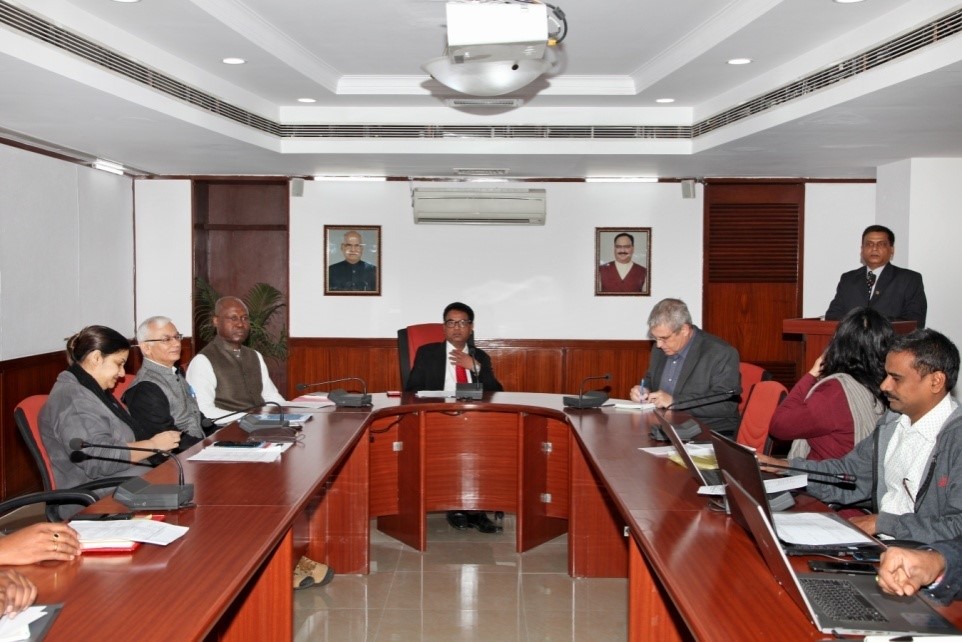 The Indian Red Cross Society (IRCS) Nhq hosted a planning and review meeting from 14-16 December to examine and evaluate the performance of the branches, the Nhq and partners in the execution of different projects for the year 2017. Shri Manish Choudhary, Joint Secretary of the Society in his opening remarks set the tone by providing clear directions on the activities and their future prospects. He thanked ICRC and the IFRC for their support but also desired their co-operation, among other things, in timely fund release, terms of reference for monitoring visits, proper research before a project is launched etc. He added, "this review shall help in budget and programme allocation to the branches for the coming calendar year'.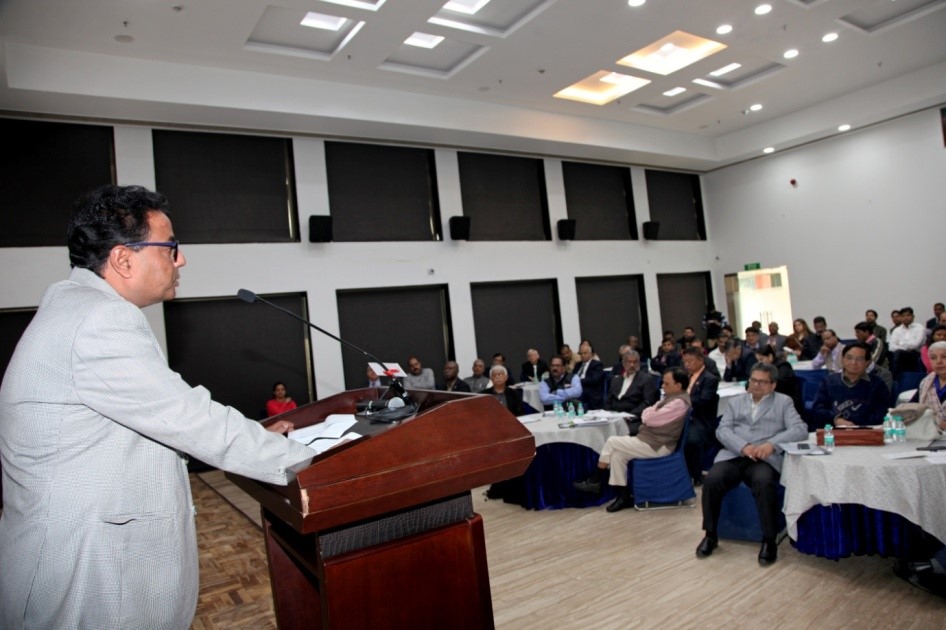 The agenda for the meeting was designed in a way that the state programme managers presented their report in a segmented way during the first two days which was complemented/reviewed by the Nhq programme officers and senior officials professionally. All the programmes supported by the ICRC and IFRC such as, SERV, First- Aid, TB, Co-operation activities, Youth, Restoring Family Links were reviewed.
On Day III, the programme state branch secretaries and corresponding Managing Body members (from the programme states) also joined the meeting. They provided valuable inputs on the ongoing programmes. Open sessions were held for free flow of dialogue.
The Joint Secretary, Sh. Manish Choudhary also took a technical session on Result Based Management. It was intended to sensitize the participants about the process to be adopted for the success of a project.