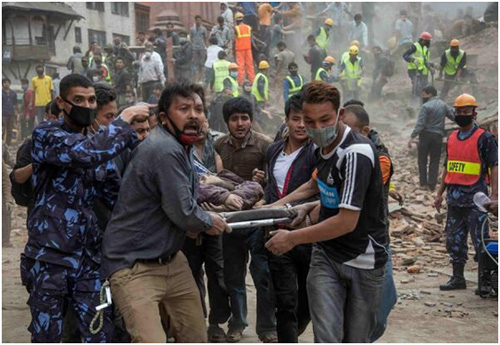 It was a lazy Saturday morning on the 25th of April 2015, when life in Nepal was brought to a screeching halt by an Earthquake measuring 7.9 intensity on the Richter scale. After about 10 minutes there was another tremor that shook life out of the nation. People were caught unawares.
It is feared that more than 3600 have died and this number is rising as more dead bodies are being dug out of the rubble. The severe devastation has affected more than 6.5 million (65,00, 000) people. Tremors are still being felt as another one shook Nepal and North India again on Sunday, 26th April, 2015.

The Indian Red Cross was quick to respond with help. Dr S P Agarwal, the Secretary General, Indian Red Cross Society immediately got in touch with the Secretary General, Nepal Red Cross Society and assured him with all possible support. Thereafter he attended a meeting with the Secretary, Health, Government of India. The Indian Red Cross Society was asked to by the Indian Government to support with a large water purification machine with capacity of delivering 3000 litres of clean drinking water per hour along with trained personnel. It was also asked to support with 100 stretchers which were obtained from the partner organization, St. John Ambulance (India).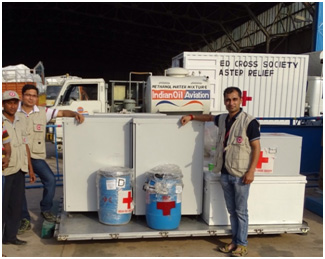 The equipment and 3 trained personnel are being been flown in to Kathmandu in the Indian Air Force aircraft. 500 body bags supported by the International Committee of the Red Cross (ICRC) are also in the process of being sent in to assist the Nepal Red Cross Society.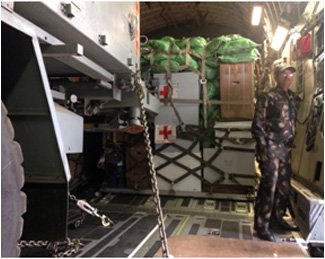 An emergency control room has been set up at the IRCS National Headquarters. The situation is being constantly monitored and needs assessed. The Secretary General is touch with the Nepal Red Cross and the IRCS is standing by with all logistical and manpower resources.