Indian Red Cross Society today bid adieu to the Head of the South Asia Regional Delegation (SARD) of the International Federation of Red Cross and Red Crescent Societies, Mr. Simon Missiri.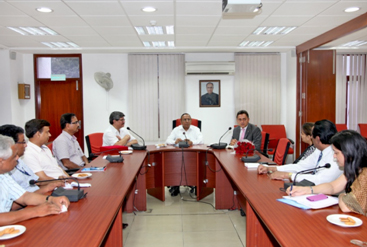 In a brief function Dr. S.P. Agarwal, Secretary General, IRCS thanked Mr. Simon for his valuable and rewarding tenure in the region. He shared some of the instances, such as, raising of DREF (Disaster Relief Emergency Fund) and response coordination during Nepal Earthquake, which were managed appropriately due to Simon's astute leadership. Mr. Simon in his address said, "National Societies such as India, Indonesia & Kenya hold the future of the Red Cross Movement." He expressed satisfaction on his two year stint at New Delhi and desired to be remembered as a friend of the Indian Red Cross Society.
Mr. Simon moves to the Geneva Headquarters of the IFRC after finishing his current assignment.