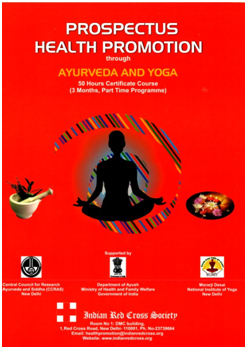 Since ancient time, Ayurveda and Yoga have been the key factors of health of people in India. The practice of Yoga asanas helps improving flexibility of the body, leads to better concentration and good posture. Yoga develops strength of bones and muscles along with added benefits of better breathing. Ayurveda is 'the art of living in harmony with nature.' Ayurveda helps in maintaining health and heals disease in case of illness. Collective practice of Ayurveda and Yoga keeps an individual healthy and provides effective and simple cure without the side effects during the illness.

It is proven that stress leads to psychosomatic disorders. Ayurveda and Yoga helps in reducing stress and building up immunity against diseases. These practices help in prevention of bodily disorders leading to a healthy and balanced life, and have been a part of our culture. Practice of Yoga has become an accepted modality for stress management and combined with Ayurveda may be an answer to combat the increasing incidence of Non-communicable diseases like depression, hypertension, diabetes and obesity among others.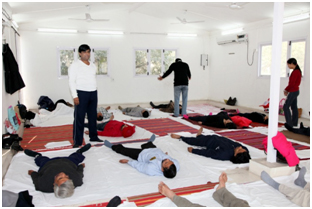 Health promotion is one of the core areas of intervention of the Indian Red Cross Society (IRCS). The IRCS, with the support of Department of AYUSH, Ministry of Health & Family Welfare, Government of India (now an independent Ministry) and in collaboration with Central Council for Research in Ayurveda and Siddha and the Morarji Desai National Institute of Yoga started the "Certificate course on Health Promotion through Ayurveda and Yoga". It is a 50 hours, part time certificate course in English held twice a week, every Tuesdays and Thursdays, from 6-8 PM. The course duration is three months. Eac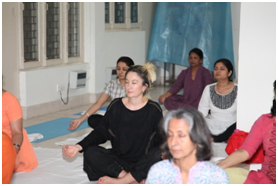 h batch accommodates 50 candidates.
The aim of the course is to impart life style management training for healthy living at the individual and community level using the knowledge of Ayurveda and Yoga. The batch started on February 2, 2010 and since then 802 participants from 16 batches have completed the course. The 17th batch has been enrolled.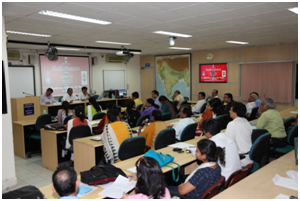 Feedback is invited from the participants regarding the impact that lifestyle change has made in their lives. 500 participants from the 16 batches have responded with their feedbacks.

The participants have reported improved mental well being like improvement in sleep, reduced stress, sense of peace and calm, feeling energetic, general feeling of well being as well as improved physical well being like improvement in bowel movement, weight loss or gain, improvement in blood sugar and lipid levels, control of Blood pressure, reduction in joint and back pains as well as in some cases of improvement in conditions like thyroid disorder and ulcerative colitis.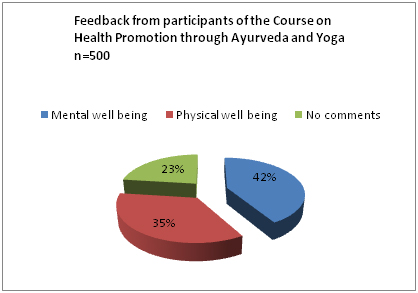 In addition to receiving feedbacks, general health check up including hematological tests were also conducted on volunteers from amongst the participants, before and after the course, for evaluation. The results of the same are encouraging and Indian Red Cross Society alongwith the All India Institute of Medical Sciences, has submitted a project to the ICMR, for scientific study on the benefits of the lifestyle changes.