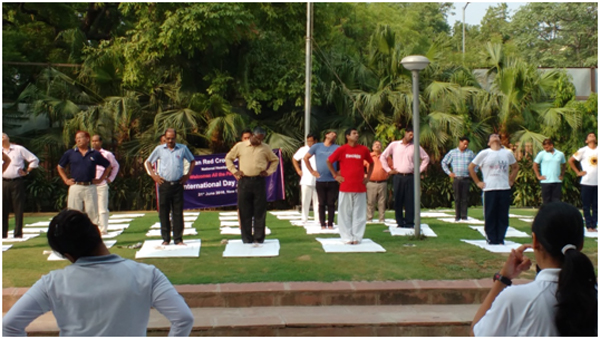 Indian Red Cross Society, National Headquarters, observed International Day of Yoga at the precincts of its office complex. A number of people from IRCS, IFRC, CMSS, DHR & IDBI office staff took part in the Yoga Shivir. Several of the alumni of the 19 past batches of the IRCS run course "Health Promotion through Ayurveda & Yoga" also participated in the yogic exercises at the Yoga Shivir. The session was conducted by the Yoga Teachers of the Moraraji Desai Institute under the Ministry of Ayush.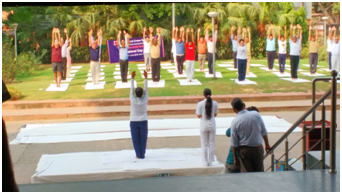 In modern times a large number of human beings are suffering from lifestyle related diseases resulting into, among others, psychosomatic disorders. It has been established that Yoga & Meditation are very useful in combating these disorders and help people lead a healthier and happier life.

The part time course at IRCS NHQ, "Health Promotion through Ayurveda & Yoga", is being successfully run in partnership with Central Council for Research in Ayurveda and Siddha (CCRAS) & Morarji Desai National Institute of Yoga which is being supported by Ministry of Ayush, Government of India.