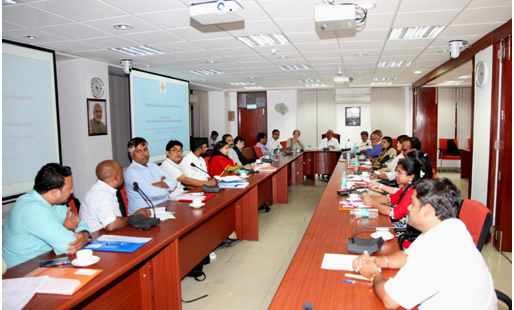 "Together we are strong", was the echoing sentiment at the recently concluded two day state branch coordinators meet for the ICRC supported programmes. The concluding session was chaired by Dr S P Agarwal, Secretary General, Indian Red Cross Society. This session held on 15th May, 2015 at the multipurpose conference facility of the IRCS National Headquarters was attended by Ms Mary Werntz, Head of India Delegation, ICRC, senior members of the IRCS and ICRC, IRCS state coordinators of the ICRC supported activities.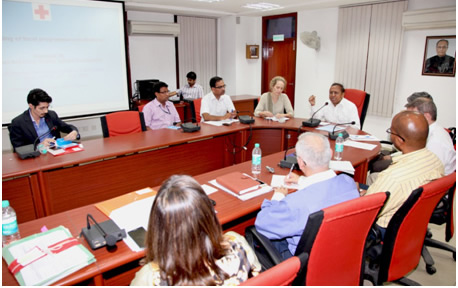 Addressing the session, Dr Agarwal said that the main objective of the meet was to identify major gaps in functioning from the branches. He specifically spoke on the continuing misuse of the Red Cross Emblem. He said that the IRCS has achieved a lot in this regard and through persistent dialogue have been able to even stop one of the major oil companies into withdrawing the usage of Red Cross emblem. He reiterated that more efforts in terms of a more stringent penalty or other strict measures need to brought about to put to an end to it. He thanked Ms Mary Werntz for her continuing support to the IRCS, complementing her for her dynamic leadership of the ICRC delegation in India. He said that all the three arms of the Red Cross movement, the IRCS, IFRC and the ICRC complement and supplement each other in many common areas of functioning so that maximum humanitarian help can reach the needy. His continued focus remains on having more women in the Red Cross work and the use of social media to spread the Red Cross message.

Ms Mary Werntz appreciated the frank discussions held on a variety of issues while dwelling on finding the right solutions to accelerate success of activities. She restated that the ICRC was here to support the IRCS in all ways possible. She echoed the sentiments that it was gratifying to see the progress so far and how both the organizations continue to complement each other's work during emergencies.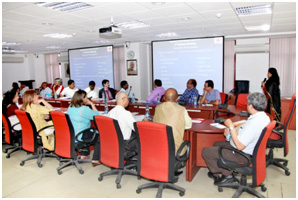 The ICRC supports many activities in 13 IRCS state branches, out of which 12 branches attended the sessions. There were brief sessions on applicability/awareness of IHL, Budgeting, Safer Access, Youth and Junior Red Cross programme roll out and other areas of functionality which need capacity building and enhancement.

The state coordinators meet is held regularly to know the feed-back from branches, as also to apprise them on issues of communications, accounting, reporting etc.