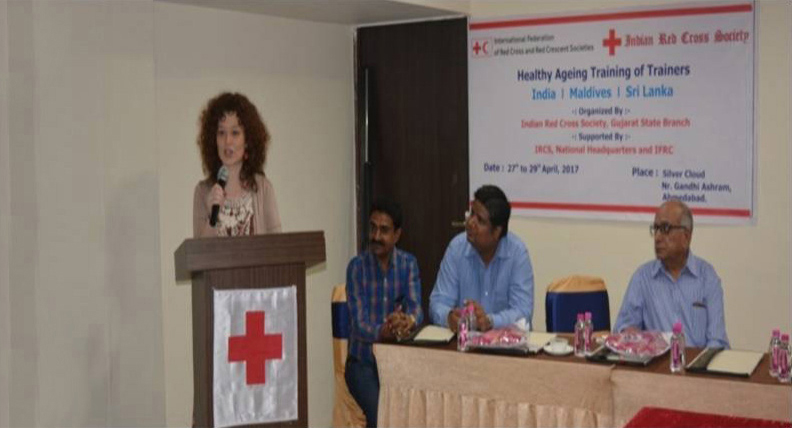 Figure 1: Jelena Sofranac from Montenegro Red Cross, providing overview of the training to the participants.
(Photo by the IRCS Gujarat State Branch)
In The Training of Trainers for Healthy Ageing for India, Sri Lanka and Maldives National Societies took place from 27thto 29thApril, 2017 in Ahmedabad, Gujarat. It was hosted by Gujarat state branch of the Indian Red Cross Society with the support of the International Federation of Red Cross and Red Crescent Societies (IFRC).Total 24 staff and volunteers participated in this training. In the programme 20 participants from 12 state branches (Gujarat, Maharashtra, Karnataka, Uttarakhand, Assam, Tripura, Manipur, Meghalaya, Goa, Andhra Pradesh, Telangana and Andaman & Nicobar and NHQ), two from the Maldivian Red Crescent, one from the Sri Lanka Red Cross and one from IFRC participated. The training was based on the toolkit developed by the IFRC in close partnership with Pfizer (a leading pharmaceutical company) and subject matter experts. This training was the second global training conducted by the IFRC after the first one by the Montenegro Red Cross.
| | |
| --- | --- |
| Figure 2: Participants practicing Healthy Ageing tool during the training (Photo by the IRCS Gujarat State Branch) | The overall objective of this training was to strengthen capacities of National Societies to contribute to enhance quality of life of older people and development of pool of trained professional of National Societies to replicate or integrate the healthy ageing concept into their branches / National Societies and communities.The ToT shall be followed by a Deepdive community project with expected result: a) at least 75 staff and volunteers from 3 district branches have participated in different workshops related to healthy ageing; b) at least 600 people have been introduced, assessed, followed and evaluated on the healthy ageing concept by volunteers as per the tools; c) training manuals, toolkits and dissemination materials have been translated and proof read in at least one local language; d) Improved cooperation with relevant institutions and organizations that deal with ageing and health; and e) lessons learnt and case studies produced to feed into the global tools, frameworks and approach for healthy ageing portfolio. |
The target groups for the whole initiative are people aged 65 and older, beneficiaries of NS home care programmes in India and/or elsewhere; village and urban community, with emphasis to young and middle aged people; and representatives of relevant institutions – Ministry of Labour and Social welfare, Ministry of Health and Ministry of Education.


Once trained, participants will be able to coordinate the implementation of new training/workshops at National Society/branch level, but also can replicate these contents at community level; this way, strengthening of capacities of the National Society in their response to Non Communicable Disease (NCD) is achieved and can be worked towards healthy ageing concept.

Figure 3: Group exercise by the participants (Photo by the IRCS Gujarat State Branch)

Figure 4: Participants from NHQ expressing his views of the training on the last day (Photo by the IRCS Gujarat State Branch))

The Training of Trainer was facilitated by IFRC Geneva Health and Care Department and trainer from Montenegro Red Cross. The training was based on interactive adult learning methodology that allows participants to acquire skills in group management and assessment techniques mentioned in the Healthy Ageing Module.

Dr. Vanashree Singh, Director Blood Bank and Health & Care focal person, IRCS National Headquarters is the officer designated for the Healthy Ageing programme in India.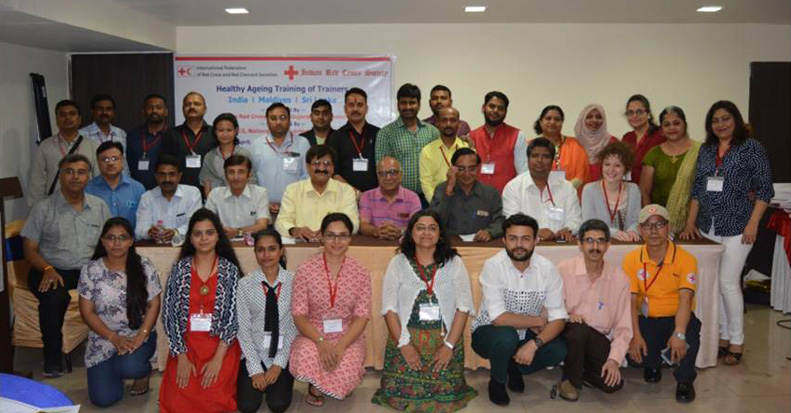 Figure 5: Group picture at the last day of the training along with the state branch (Photo by the IRCS Gujarat State Branch)