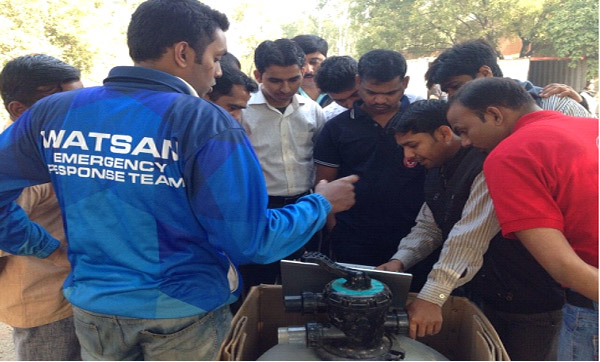 At the valedictory session of the recently concluded National Disaster WatSan Response Team (NDWRT) Induction and Refresher training held on 12th December 2014 at the National headquarters of the Indian Red Cross Society, Dr S P Agarwal, Secretary General, said that more women should be encouraged to join such trainings and be a part of the volunteer force that will be deployed in disasters. He said that women and children are more affected during all types of disasters and reiterated that it was the organization's focus to bring in more women volunteers under the Red Cross umbrella.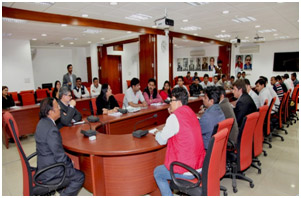 While congratulating the participants, he said that providing potable water to people affected by disasters is one of the key necessities that is addressed by the Indian Red Cross and with that goal in view, this training is very important. He reiterated that every volunteer should motivate at least 5 more people for volunteering for humanitarian causes
The 5 day training for the NDWRT members, that was held at the Central Training Institute of the Indian Red Cross Society, located in the Bahadurgarh Warehouse, Jhajjar, Haryana; began on Monday, 8th of December, 2014. It was attended by 25 volunteers nominated by 12 state Red Cross branches and 2 members of the Afghan Red Crescent Society. During the training, the participants were taught the intrinsic technicalities of setting up Water Purification Machines - NORIT, NOM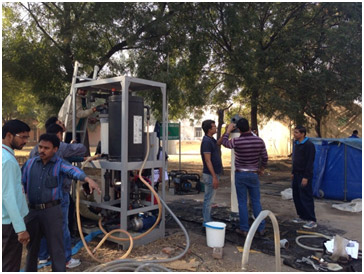 AD, AP700, P3000 and man-packs. They were also taught about mass water treatment, household water treatment, sanitation, hygiene promotion and working on emergency sanitation equipment.

The Indian Red Cross Society has a fleet of water treatment machines that are deployed in disaster affected areas to assist people with safe drinking water.

Recently 8 water purification machines were deployed in the flood ravaged state of Jammu & Kashmir, which are providing approximately 1.5 lakh litres of water every day. The National Disaster WatSan team was formed by IRCS to specifically take care of drinking water and related issues during and post disasters.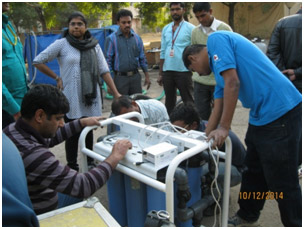 The refresher trainings are conducted from time to time to update the team members regarding new technological advancements in water purification machines, as well as train new volunteers for the same.
The Secretary General was happy that two members of the Afghan Red Crescent Society were also trained apart from the NDWRT members. Addressing these Red Crossers, he said that he hoped in future aid could be routed through each other's national societies. All the members will be issued certificates for attending this training.