The students of the past seven batches of the Post Graduate Diploma Course in Disaster Preparedness and Rehabilitation run at IRCS gathered on 1st September, 2013 at the Multipurpose Conference Facility, Indian Red Cross Society, National headquarters; to pay homage to Commander Nityanand Gupta of the eigth battalion of NDRF. Late Commander Nityanand Gupta has been a a student of the 7th batch of the course. He lost his life in a helicopter crash while carrying out relief operations in Kedarnath following the Uttarakhand floods. His bravery and disaster management skills have been widely acclaimed.Dr S P Aggarwal, Secretary General, Indian Red Cross Society presented a memento to Commander Nityanand's widow Mrs Madhuri Gupta and his father Shri Mannalal Gupta. He also delivered the Nityanand Gupta Memorial lecture on the occasion.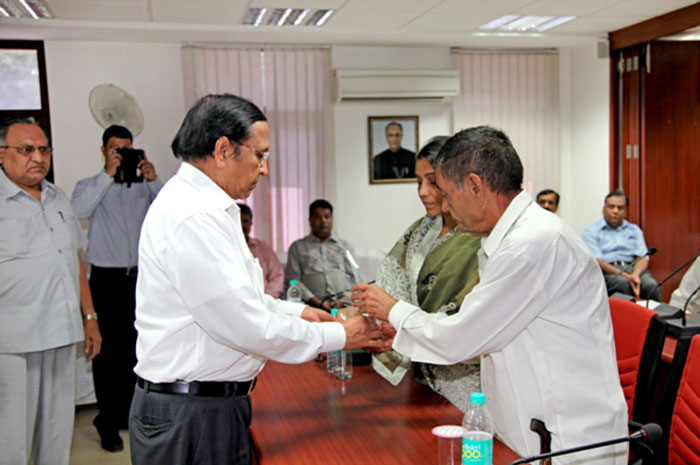 Paying homage to Mr. Nityanand Gupta Dr S. P. Aggarwal said that Mr. Guta was a bright student. He recalled that Mr Gupta was pursuing the course with keen interest and that he was a very inquisitive person always trying to understand the subject in it's finest details. The Secretary General also informed the gathering about the efforts of the First medical responders, a cadre of trained volunteers created by the IRCS in Uttarakhand as part of IRCS strategy to build the capacity of the local communities to respond effectively in the face of disasters.

In its efforts to create a qualified disaster management team, the Indian Red Cross Society has been running a a One Year Part Time Post Graduate Diploma Course in Disaster Preparedness and Rehabilitation from 2006. This is affiliated to Guru Gobind Singh Indraprastha University and run in collaboration with the International Federation of Red Cross and Red Crescent Societies, International Committee of Red Cross, World Health Organization, National Centre for Disease Control, amongst others. This programme attracts professionals from several governmental and non governmental organisations that are in the fore front of disaster management. As a step towards promoting interaction between the course participants, it was decided to organise this alumni meet photo.(students mingling together for Hi Tea.)

Dr Vijay Rai, a course participant said, "The course completely changes one's perspective towards disaster management by increasing the knowledge base and helps develop a sense of commitment in disaster situations."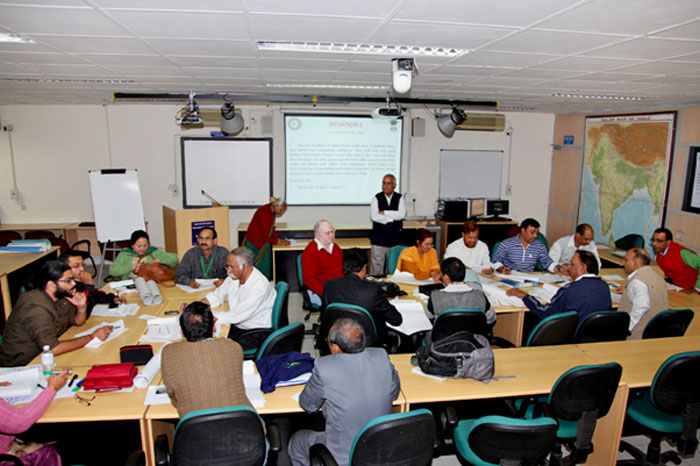 This course assumes greater importance as the world disaster report published by the Red Cross and Red Crescent HQs in Geneva places India as a country that is extremely vulnerable with regards to occurrence of natural disasters. The IRCS is dedicated to the implementation of programmes like disaster relief and rehabilitation along with its partner organisations, at the community level by it's branches.