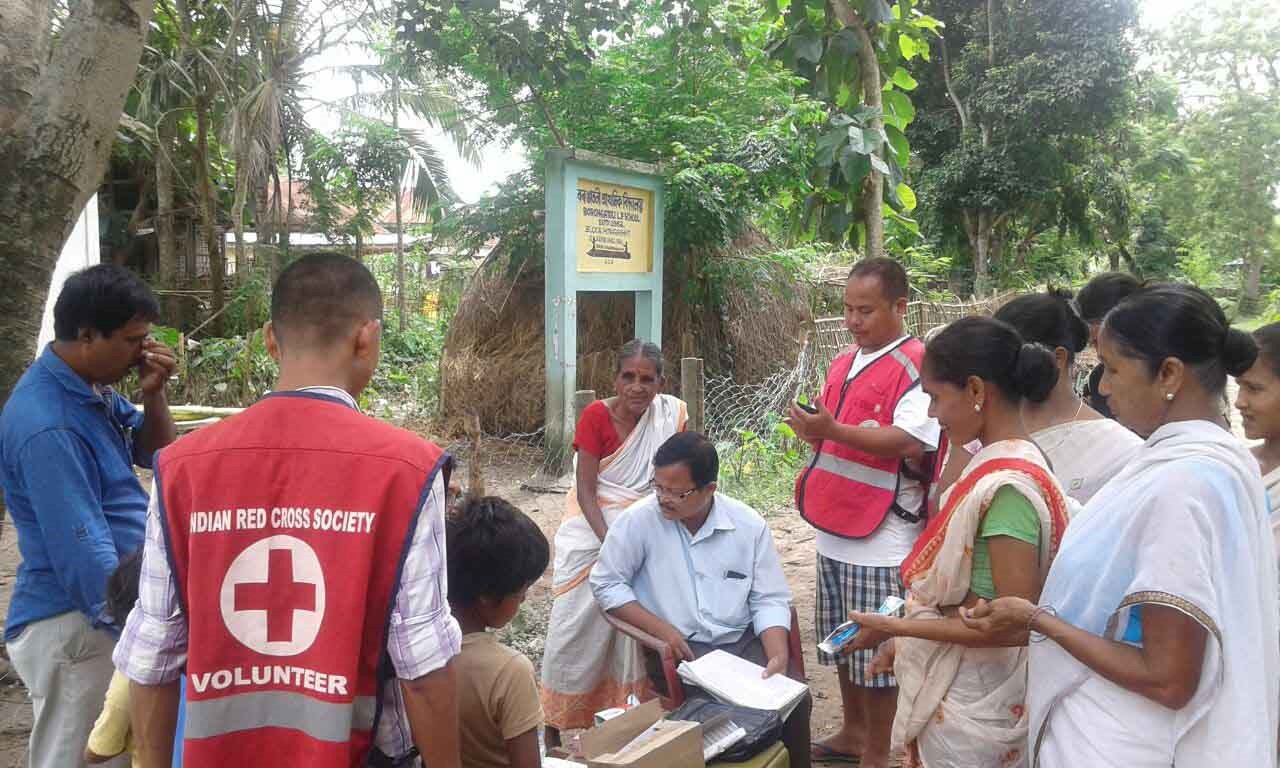 Indian Red Cross Society through its State and District Branches has been responding to the floods in different parts of the country. So far there has been above average rain fall in the ongoing monsoon season of 2017 resulting in extreme flooding in several states. However, the worst affected, as of now, are in the North East region. The floods and landslides started after cyclone Mora affected Manipur and adjoining states from May 29. Heavy rains continued for 10 days. Torrential rains and storms again hit Manipur and nearby states for 10 more days in
mid June. Since then rains have been lashing the area causing severe damage to houses, agricultural land and infrastructure. The Manipur State branch has reported that nearly 40,000 hectares of land, 6500 hectares of fish farms, 180 kms of road, 32 water supply systems, 81 educational institutions and over 23000 total households are damaged/affected. State branch has, among other things, provided 40 family tents for the victims.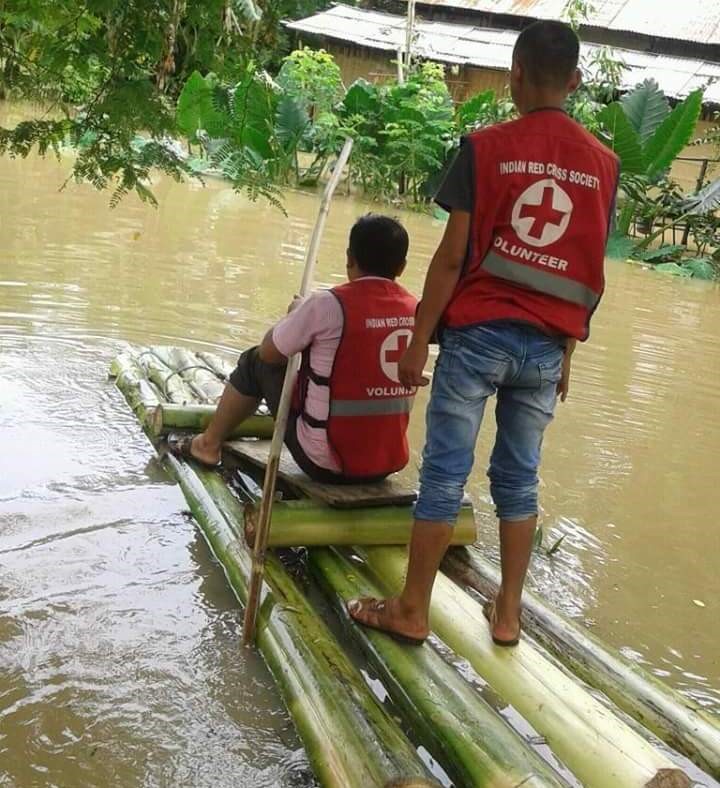 In Assam, where 45 deaths are confirmed, the state branch has reported that in 14 districts, about 4.00 lac people in 823 villages are affected. A total of 20,647 hectares of agriculture land is inundated. Over 42000 people are sheltered in camps.
The civil administration is providing all necessary support that is supplemented by the Red Cross in the form of first-aid & emergency medical care, rescue, drinking water and basic relief items.
Other states are also running relief camps for the displaced and affected population. A proposal is being prepared to organise relief distribution, deploy team of volunteers and water purification units for the area.