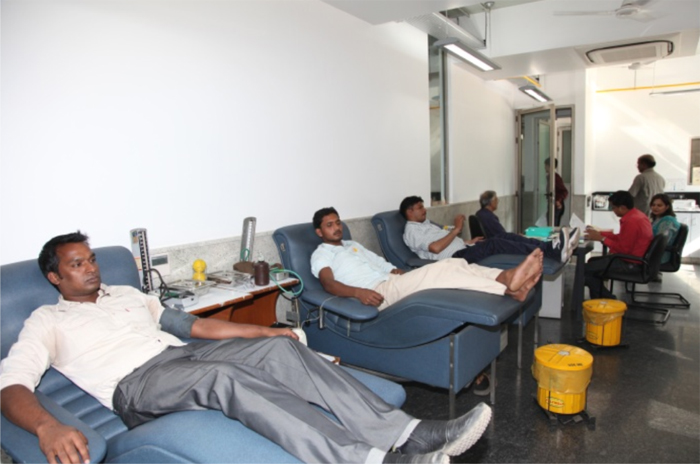 This year saw a surge of Dengue cases. The Municipal corporation data shows that the cases of the mosquito-borne diseases since September, have reached nearly nine times.
During this season IRCS(NHQ) issued more than 8000 platelets to the patients admitted in government and private hospitals and also to the government hospitals for their Blood Bank stock.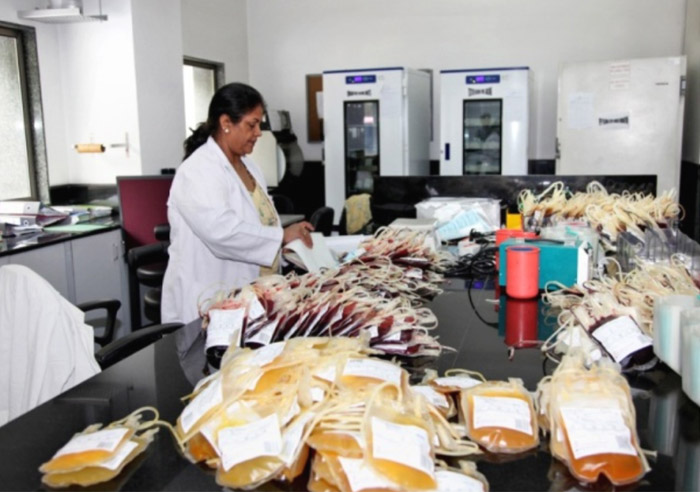 Segregation of Blood Units at the IRCS Blood Bank
Tables showing platelet Issued in September, October, November in the years 2009-2013.
| | |
| --- | --- |
| Period | Total |
| 2009 | 3217 |
| 2010 | 7896 |
| 2011 | 2427 |
| 2012 | 6697 |
| | |
| 2013 | 8579 |
The ratio of division of Platelets between Government Hospitals and Private institutions generally remains 60 to 40.This year also 5909 platelets were issued to Government hospitals while 2873 were given to private institutions.

Dengue, termed by many experts as the world's most rapidly spreading mosquito-borne viral disease, is caused by four serotypes.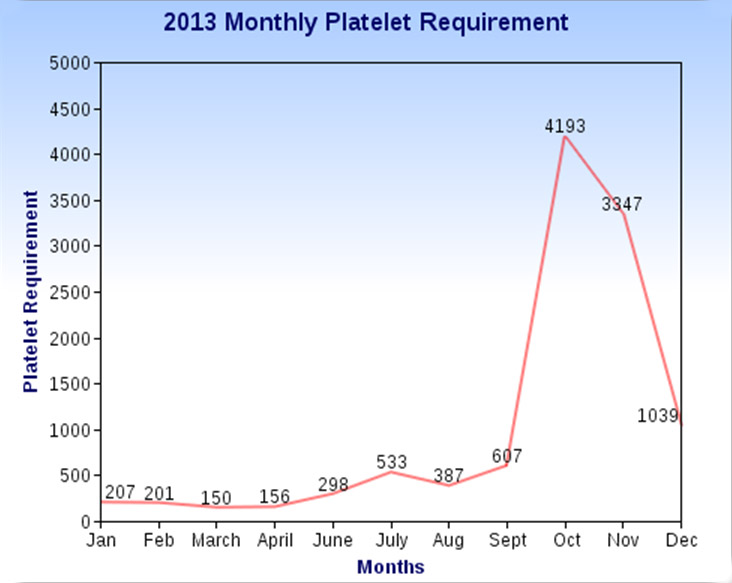 Graph showing surge in Platelet Requirement during the Dengue Months.
While type I and III are milder in nature causing classic dengue fever and fever without shock respectively, dengue virus type II and IV are considered fatal. What are required at this time of crisis are platelets. And the Indian Red Cross Blood Bank never failed to rise to the need.
The dedicated staffs have worked round the clock in all emergency situations. During all the major disasters whether natural or man-made or crisis situations like Dengue outbreak etc., the Red Cross Blood Bank has collected, screened and delivered blood for the victims.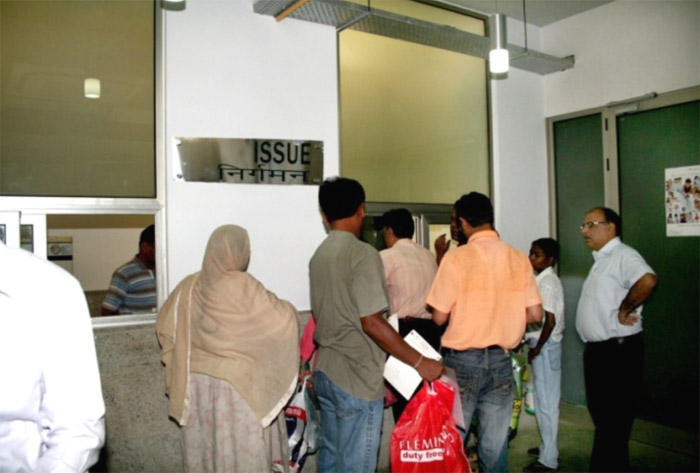 Relatives waiting at the IRCS Blood Bank
To meet the demand of Platelet Concentrate, IRCS Blood Bank held blood donation camps almost every day collecting 50- 200 units per camp and also collected blood round the clock in the model Blood Bank at the NHQ
The Society is fully equipped to collect and segregate blood units within the premises of the Blood Bank and has mobile teams, which go out regularly to hold Blood Donation Camps. The mobile teams cover different parts of Delhi, Gurgaon, Ghaziabad, Faridabad, Bahadurgarh and even go up to Pilani in Rajasthan.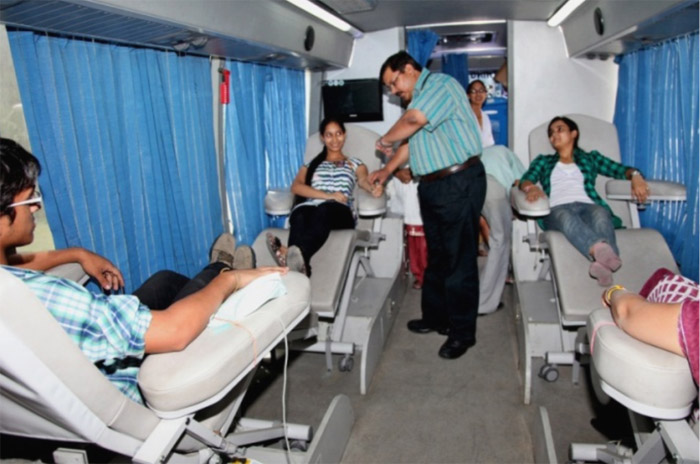 Inside the IRCS Blood Bank mobile Blood Donation van
The Blood Bank at the National Headquarters has extended its services many a time in the past and is in times of crisis always prepared, to lend a helping hand…
And of course IRCS Blood Bank always feels grateful to the blood donors as well as the blood donation camp organisers who never cease in their efforts to come forward and donate blood thereby saving many lives especially during this critical dengue season.