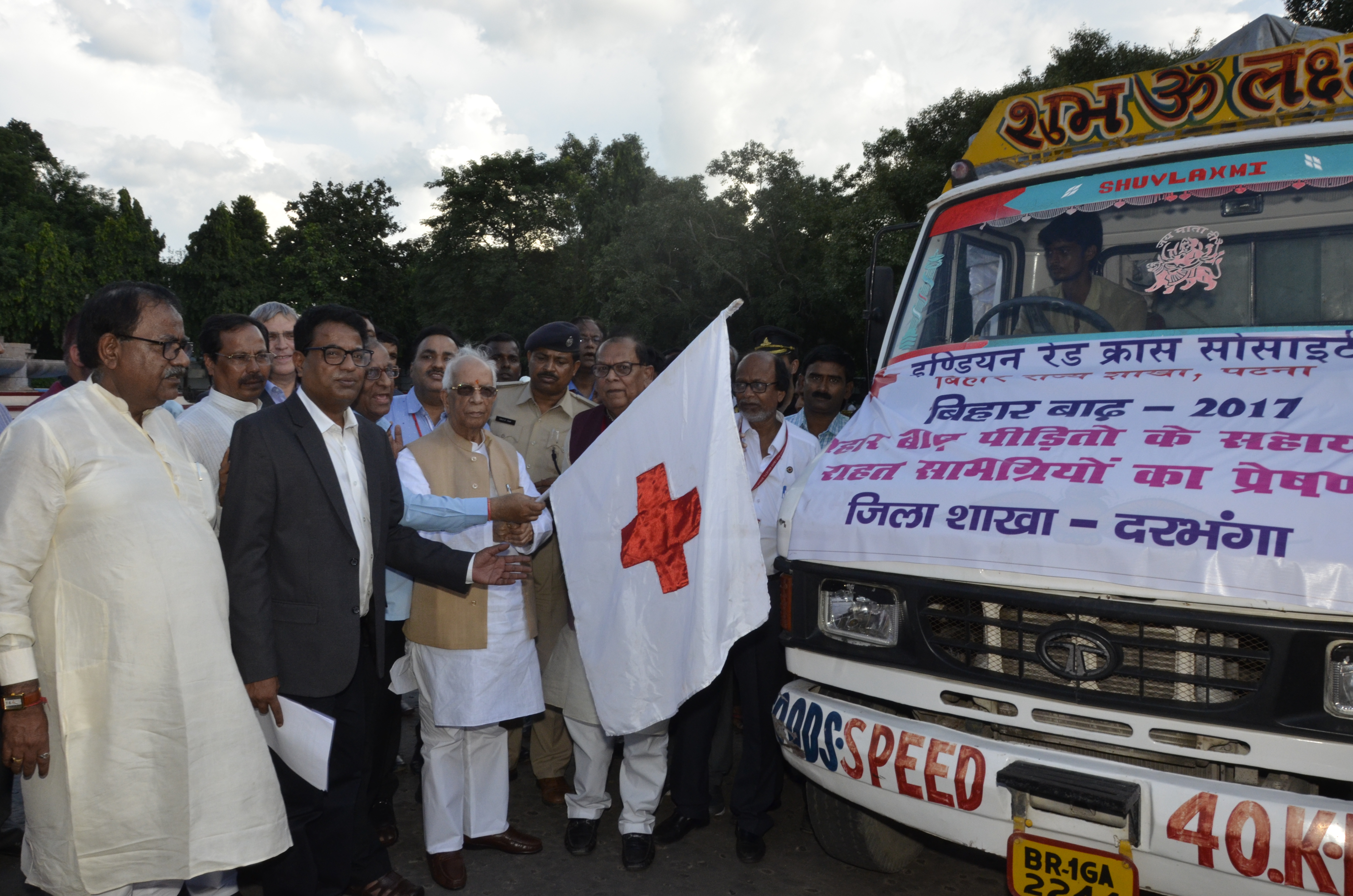 The Indian Red Cross has today announced plans to scale up its recovery efforts following the devastating floods that have affected some 30 million people across India, devastating communities, and destroying homes and livelihoods.
The Indian Red Cross, Joint Secretary in-charge Manish Choudhary says, "Red Cross has been on the ground since the beginning, working tirelessly to help those who need it most, but with millions of Indians still in need, there is so much more to do".
He further added "these are the worst floods we have seen in decades. Millions of Indians have been affected. We will continue to help, but we need to scale up our response to reach more people in need".
The Red Cross reiterates that "these floods have torn through people's lives, destroying their homes, crops, schools, and for many, washing away everything they own. In general people have lost their homes, livelihoods, and without access to clean drinking water the people could face another disaster".
The Indian Red Cross is seeking to raise 26 crore Indian Rupees to reach 250,000 of the most vulnerable people.
"I am urging my countrymen to give generously to their fellow countrymen in need. Your help will help save and rebuild lives," Mr Choudhary says.
The funds will provide assistance for repairing and rebuilding homes; to improve access to clean water, hygiene and sanitation; to help rebuild livelihoods; to reduce the risks of water and vector borne diseases, and further to provide assistance for schools and expedite the return of children to the classroom.
Mr Choudhary says "the appeal will also support communities who face the threat of floods to better prepare them for future floods and thus reduce the effects of flooding".
The Indian Red Cross is committed to supporting communities to not just recover, but also to prepare for future emergencies.
Being better prepared for a disaster reduces its impact and builds resilience at the local level. Red Cross' work responding to an emergency "always begins well in advance and it is crucial that we continue to support communities to be prepared for any future events."
N.B: Donations to Indian Red Cross qualify for 50% exemption under section 80G of IT act.
Ways to help
Please donate today. You will be providing critical help to families as they begin to recover and rebuild their lives.
For details on how to contribute please visit http://www.indianredcross.org/donate-now.htm
Please note that Indian Red Cross is unable to accept:
• donations of food, medicine, used clothing
• individual / unsolicited in-kind donations