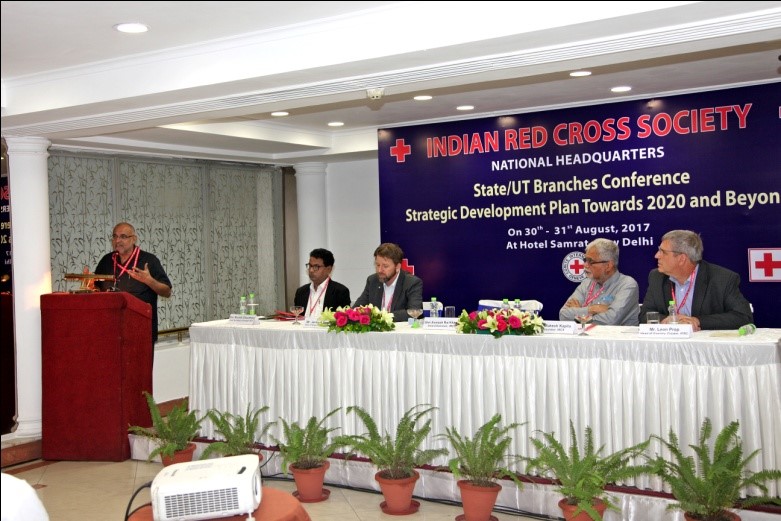 Indian Red Cross Society, NHQ, hosted a two-day consultation meeting on 29th and 30th August 2017 to obtain the final inputs from the State and Union Territory Branches for the IRCS Strategic Development Plan 2020 and Beyond.
Mr Avinash Rai Khanna, Vice-Chairman IRCS, in his address to the participants conveyed his priority of first-aid training throughout the country and effective disaster management programme for speedy delivery of relief & services to the needy.
The Head of the ICRC Regional Delegation, Mr. Jeremy England, the Head of the IFRC Country Cluster Mr. Leon Prop, Mr. Manish Choudhary, Acting Joint Secretary, IRCS and Dr. Mukesh Kapila, Consultant for the Strategic Document spoke about the importance of a strategy for IRCS and the challenges that need to be identified and addressed as the country was diverse and almost like a continent.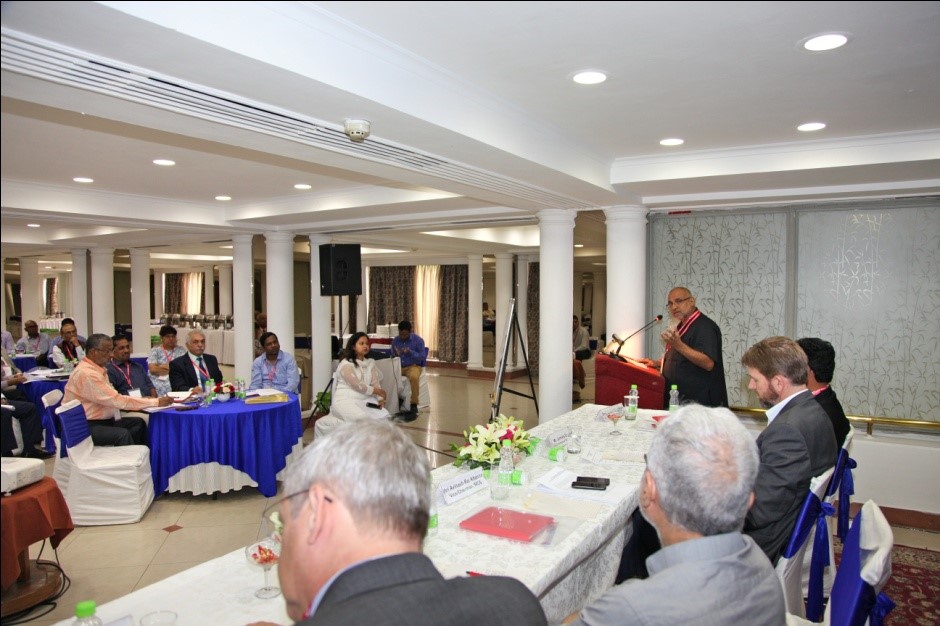 During this Secretaries Conference, Acting Joint Secretary Mr. Manish Choudhary informed the branches about the problems being faced by the IRCS at present and the areas in which, through mutual effort, improvements can be made. He opined that through the active participation and cooperation of the IFRC and ICRC, several steps shall be taken to address the challenges being faced.
The inputs received from the branches are being incorporated.