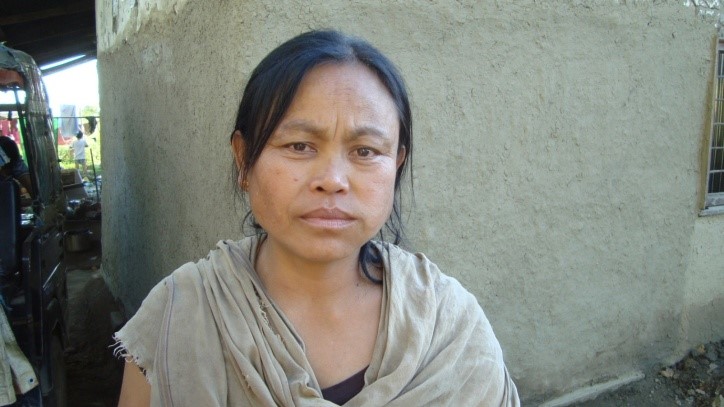 "We are not used to open defecation, but this year's floods did force us, as the drains got choked and flow of water was blocked, but thanks to Red Cross to have provided us latrines, which not only saved us from many diseases but also helped us maintain our dignity." Soibam Sony Devi, a 42 year old female resident of Bashikhong, Imphal East District shared.
The Indian Red Cross, Manipur state branch, swung in to action by surveying the five most affected districts and informed the national headquarters which in turn planned the response along with the Federation as well as International Committee of Red Cross within a span of two weeks. The regional disaster response team (RDRT) was positioned and the need for drinking water and sanitation was identified as a priority.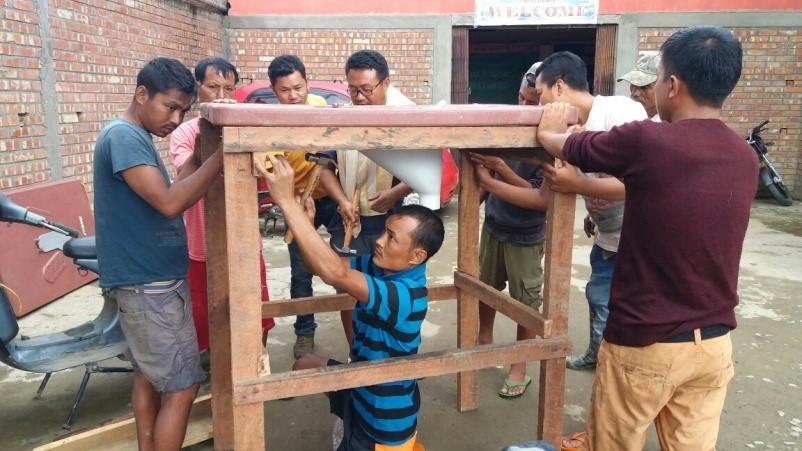 RDRT member "Al" working with local volunteers to set up a sanitation unit
The Disaster Relief Emergency Fund (DREF) mobilised funds and the states of Manipur and Assam got their share to cater to 2000 families in Manipur and 3,000 in Assam. The operation in Manipur is going in full swing with almost 80% beneficiaries covered i.e. they were provided with immediate relief items like kitchen set, blanket, mosquito net, bed sheets, towels and sanitary napkins.

An old destitute women receiving relief aid from
Indian Red Cross
The problem in flood is much bigger than the family needs. This disaster has full potential to spark an epidemic as Manipur has a difficult terrain with 80% mountains and 20% valley and the valley may become a breeding ground for diseases. This was realised early by the Red Cross state branch and assessment was conducted in the five most severely affected districts of the state, along with the timely mobilised Federation supported regional disaster response team members. Two of the members of the team were looking in to the contaminated drinking water issues as well as clogged drainage system issue from becoming a sanitation nightmare.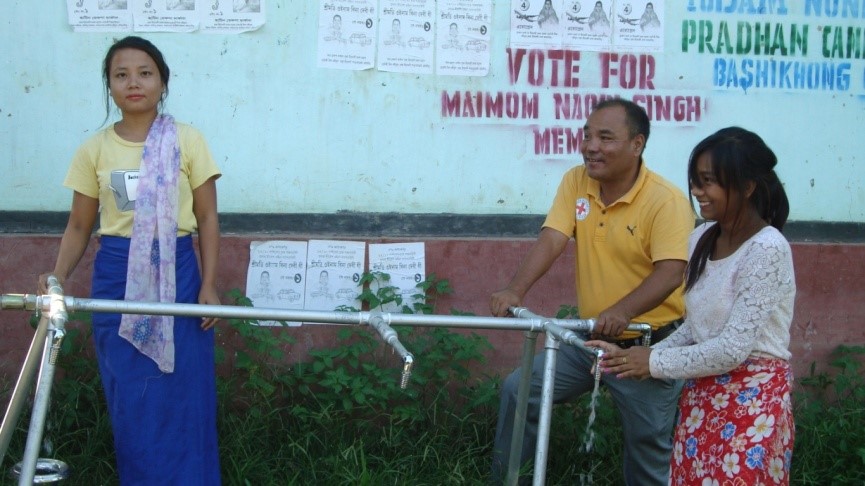 The water purification unit installed in Imphal under DREF
"I had never seen water coming out of a tap. We always get fresh water from the ponds and streams. Now I like drinking water from the tap"

, this was Waikhom Arnold's (a 12 year old boy) response to Red Cross volunteers question on how does he like the tap water. The situation in Bashikhong, east of Imphal is grim even in normal days, the residents have to buy water to meet their daily needs but in floods even that is not an option.

The Red Cross teams at all levels swung in to action and the operation could not have been brought to its logical conclusion without the support of such self-motivated volunteers. The assessments were carried out and spots were finalised, construction began and "on-the-job" training approach was adopted so that the existing time and resources are put to good use. Whether it was setting up of water portable units or construction of latrines for the beneficiaries, the task was done in consultation with the community.

DRTmember Al fixing unit

"I have been to many countries in Asia, like my last visit to Vietnam. The volunteers would always maintain a distance, but not in this land. Here the volunteers are so happy, to work for Red Cross that they open up in one go and are eager to learn from you...they would keep asking questions till they finally got all the answers"

said Al, the RDRT member from the Indonesian Red Cross. He acknowledged that he taught a group of 12 members but out of those "six are an embryo" they are trained as TOT in WASH and latrine building techniques

.



"The Manipur state branch is blessed to have such a vibrant volunteer force. The branch is still young and nascent in many fields but its volunteers have a very positive attitude, which has made this WASH initiative a success..."

said Dr. Amol the Manipur state branch DM Coordinator.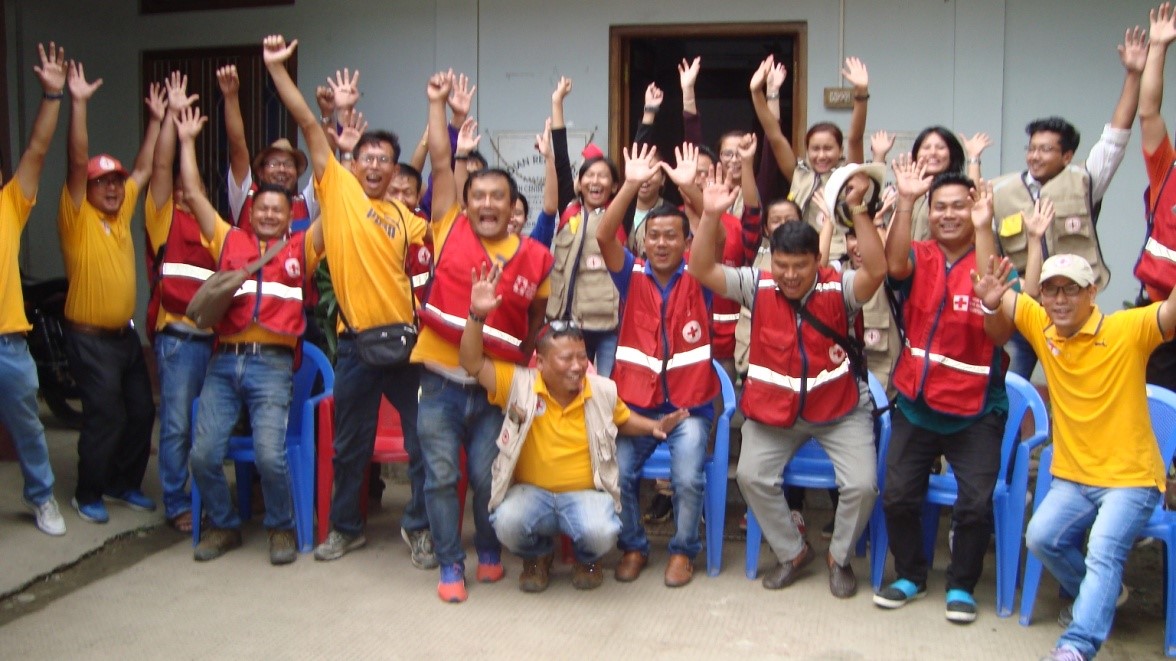 The volunteer force at the Manipur state branch
The DREF as a whole was a success in Manipur, with review sessions being held to still learn the bottlenecks.