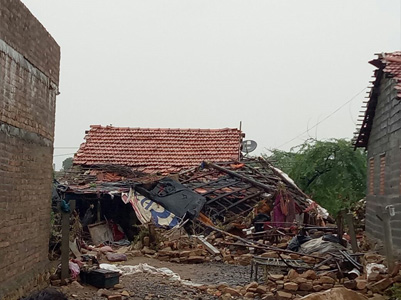 Shri J P Nadda, Minister for Health & Family Welfare shall flag off relief supplies for flood affected states of Assam and Manipur on 2 August at 1.00 pm. From the IRCS Headquarters.
Due to floods in Assam approximately 1.7 million people have been affected in 24 districts and over 75 lives have so far been lost. Also four districts in Manipur are also badly affected. As per the estimates reported by Manipur State Department of Relief and Disaster Management, approximately 3000 families, 27000 livestock are affected. Assam and Manipur State Red Cross Branches through their volunteers have already initiated immediate response by providing relief supplies to the above said disaster affected community from their existing stocks. Further, Indian Red Cross Society, National Headquarters has also released relief items from its prepositioned stocks for response operation in Assam. This includes 600 mosquito nets, 600 kitchen sets, 600 tarpaulin pieces, 300 towels, 600 dhoties for men and 300 sarees for women, 600 cotton blankets, 600 bed sheets and 8000 buckets. The relief items are currently being transported to the affected areas from Noonmati warehouse located in Guwahati, capital city of Assam.
To further supplement the ongoing relief operation, IRCS, NHQ with the support of Red Cross Movement i.e. IFRC and ICRC have generated additional significant fund amounting to Rs.2,16,63,000 (approx.) to support the flood victims in both the above mentioned states.
The Indian Red Cross Society, National Headquarters is going to release the following relief materials for families affected by floods in both the states.