Avian Flu
Bird Flu was first isolated on May 1997 in Hong Kong and again 6 years later in 2003. WHO confirmed its spread to Japan, Thailand, Vietnam, South Korea, Indonesia and Chine in 2004. In 2005 Greece became the first European Nation to be hit. The H5N1 virus spread to Kuwait by November 2005. Northern Cyprus , Bulgaria and Italy reported cases in January 2006, India affected by Avian Flu in February 2006.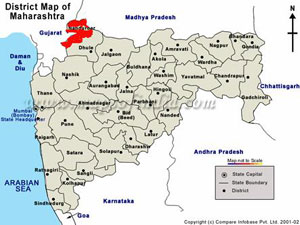 In 18 th February 2006, at 2 p.m the blood samples received from nandurbar of dead birds conducted in the Bhopal Laboratory confirmed the presence of the H5N1 virus in 8 samples out of 12, since the report of the first outbreak of the disease in 2003 the lab has tested 25,000 samples but has never found the H5N1 strain until today. No human cases of the disease have been reported so far. Four Human samples three children and one woman from Nandurbar are being tested at the National Institute of Virology and the report is awaited. All four are having Flu like symptoms and they are under close observation in the Hospital. Government Action Plan intiated within hours of the laboratory confirmation of the Bird Flu.
Avian Influenza is a disaster or public health emergency situation because :
No Vaccine available for humans.
No natural immunity in the humans for this particular type of virus. So human health at high risk during the disease outbreak.
It affects wide range of humans regardless of age, Sex, Class etc.
Limited or lack of coping mechanism.
Lack of awareness to prevent or control outbreak of pandemic infection.
High mortality (40%-60%) in humans of those infected
Though the virus is labile, it spreads fast by air and by contact
Tamiflu considered an effective anti viral agent against bird flu, but human develops resistant to this drug very fast.
Avian Bird Flu virus: There are 15 types of bird flu virus. The type currently causing concern is the deadly strain H5N1 Research suggests that currently circulating strains of H5N1 viruses are becoming more disease (pathogenic) in mammals then were earlier H5N1 viruses.The virus is carried by birds and there is no way of preventing its spread. This influenza virus though primarily affects birds on rare occasions, these viruses can effect other species including pigs and humans. The birds are very suspectable to this virus and develops flu, like humans and other species.
Spread of disease: Humans catch the disease through close contact with infected birds. Avian Flu was thought only to infect birds until the first human cases were seen in Hong Kong in 1997. Now it has proved the virus can affect the humans all parts of the body, not just the lungs. Symptoms are similar to other types of Flu – Fever general weakeness, sore throat, Cough & Eye congestion (conjunctivitis). Birds excrete the virus in their faeces through which virus can contaminate and affect humans. Experts say Avian Flu is not a food borne virus so eating chicken is safe.
Scientist fear that if a person were to be infected with normal flu at the same time as the bird flu then the Avian Virus or the bird flu virus could mutate to allow easy human to human transmission. Once the virus gained the ability to pass easily between humans the results could be catastrophic. Bird Flu discovered in a wild bird in Siberia prompted fears that the migratory birds could carry the virus from South-East Asia and Russia into the Balkans and Europe . So whenever there is an outbreak of Bird Flu, several thousands of Birds in the poultries have been culled.
In a public health emergency situation during the outbreaks prevention of Avian Flu is necessary and recommendation for infection control measure for general public and health care workers is outlined below:
Persons with fever, cough, sore throat, redness of eyes, report to nearest health authority.
Isolate such persons. Advise them not to mix with others.
Use of protective apparels like mask, spectacles, gloves when handling sick / suspected persons / birds / animals.
Handle the suspects and dead animals carefully. Frequently and after contact wash hands & spectacles with soap and water thoroughly.
Cover nose and mouth by wearing a mask or cloth folded in four layers while coming near to infected birds, human or materials.
While coughing & sneezing, cover mouth and nose with a handkerchief. Do not use hands to cover nose and mouth.
Wash frequently mouth pieces of the telephones, door knobs, utensils, keyboards and all such items which are touched often.
Avoid crowded places.
Drink and use Chlorinated water.
Avoid hand shaking.
Do not touch any bird droppings / dead birds / contaminated items by bare hands and treat with one percent bleaching solution / bleaching powder.
Do not rub your eyes.