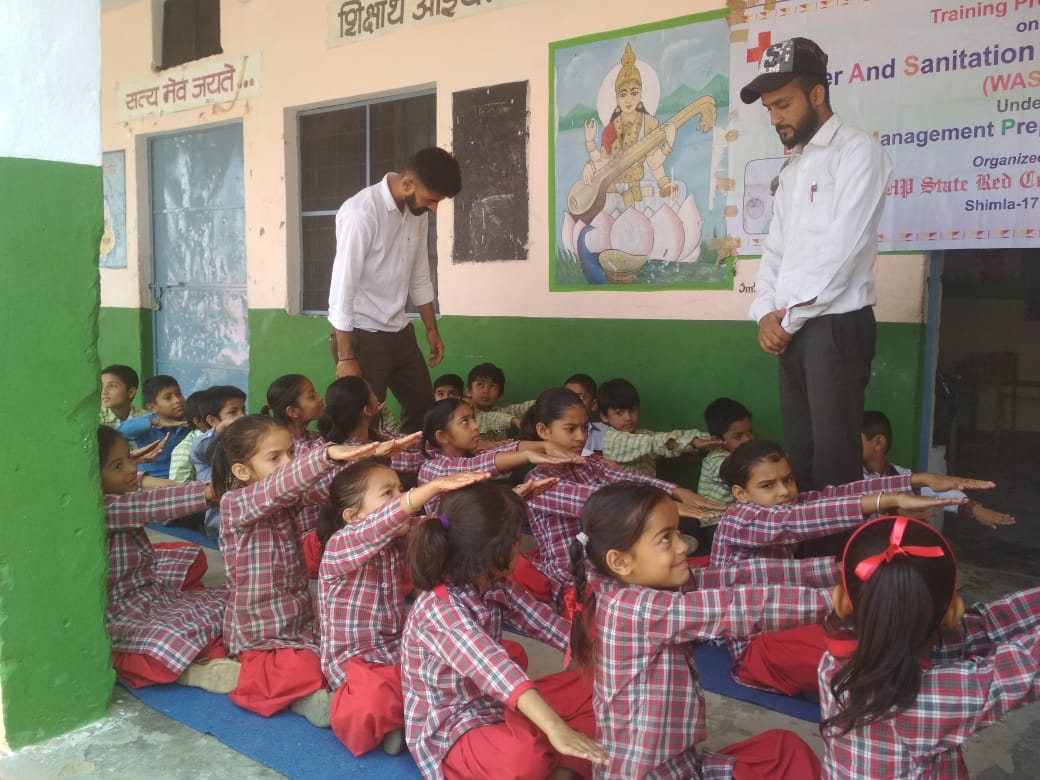 BIMSTEC Youth Fest to be held from  7-11th March 2020 at Amity University, Gurugram. 
IRCS launched Youth Program in 2015 with the support of ICRC in around 88 school/colleges, 44 communities from 22 districts in 11 State Branches [Maharashtra, Gujarat, Andhra Pradesh, Tamil Nadu, Odisha, Chhattisgarh, Assam, Manipur, Nagaland, Meghalaya, West Bengal]. The program has three key objectives –
To enhance the understanding about the Red Cross Red Crescent Movement & its Fundamental Principles and promote peace and harmony among the youth and the selected communities.
To strengthen the capacity of the YRC in the area of Hygiene Promotion, Household Water Treatment, Basic First Aid and Promoting Peace and harmony.
To contribute towards increasing the awareness of and behavioral changes in the selected communities on Hygiene Promotion, Household Water Treatment and basic First Aid.
IRCS-ICRC youth program is also considering an intensive - youth led community based interventions - component added to the J/YRC level activities.
Key activities under youth program
Trainings to selected teachers and students on Red Cross, Youth program activities as well as on Hygiene Promotion, Water & Sanitation and First Aid.
Initiation of preparation of visibility activities (wall paintings, posters etc) and printing of behavior change communication material etc.
Initiation of behavior change communication sessions in communities on WASH, First Aid and Health.
Celebration of special days in school/ college and branch levels with focus on increasing community awareness on Red Cross and Health issues, e.g. – World Red Cross Day, World Health Day, World Water Day, World Health Day, World Malaria Day, International Youth Day, International FA Day, World Toilet Day.
Exposure visits of selected Community members/J/YRC Members to other villages to observe community development approaches.
Initiation of Providing WASH materials (e.g. water filter, soap) and FA Kits and FA Posts in the communities as per need.
Initiation of clean school/college- Healthy school/college and clean village- Healthy village campaigns.
---