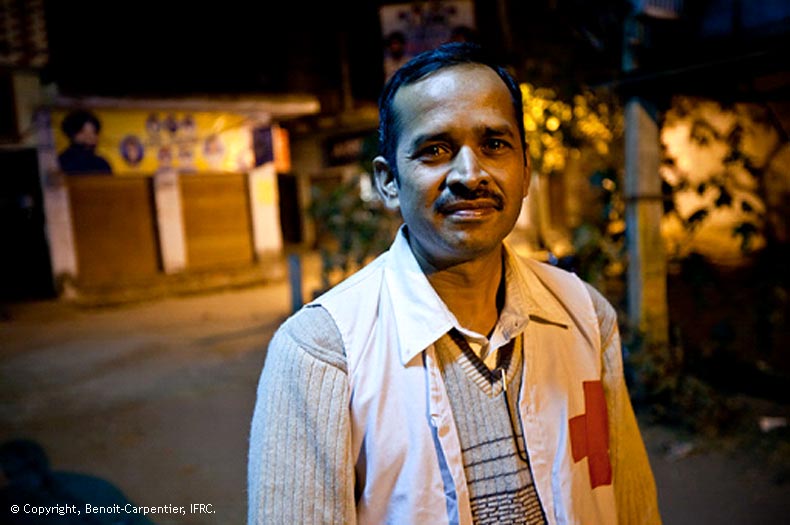 Saluting the strength and will of a Red Cross volunteer.

Indian Red Cross Society, Haryana State Branch celebrated the spirit of volunteerism to commemorate the International Volunteers Day (5th Dec, 2011) on 20th and 21st December 2011 at Kurukshetra. This year marked the tenth anniversary of the 'International Year of the Volunteers' as designated by the International Federation of the Red Cross & Red Crescent Societies. Celebrations of this event were aimed at recognizing the persistent efforts of the Indian Red Cross Volunteers to serve humanity as well as reaching out to the vulnerable communities in times of disaster and other community development or welfare programs.

The volunteers, who give their time to make a difference in the lives of the people in crisis or need, represent the ethos of Red Cross and Red Crescent. It was an apt occasion not only to salute the fortitude of our volunteers but also to promote volunteerism among the community through the theme "Find the Volunteer inside You".

Hoisting of the Red Cross Flag by a Red Cross Volunteer, photo exhibition on the voluntary services rendered, writing , painting and skit competitions were some of the activities undertaken to advocate the theme 'Find the Volunteer Inside You'. The skit competition performed by the St John Ambulance Volunteers to showcase the First- Aid emergency practices in times of a disaster like bomb blast drew the attention of the passers by. The occasion also provided volunteers opportunities to share experiences, recommendations and best practices as well as imbibe values and views contributed by Senior facilitators and officials. There were many stories that were told and heard. The highlight of the occasion was the presentation of the awards to salute the strength of our volunteers and the signature campaign on a banner which said- 'Come and Join with Red Cross as a Volunteer'.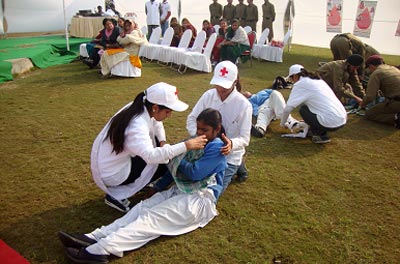 Volunteers exhibiting First - Aid drill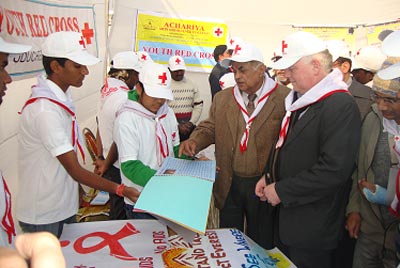 John Roche, Head India Delegation, IFRC in conversation with the volunteers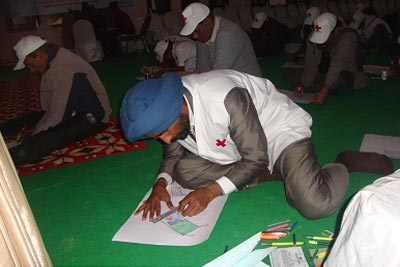 Painting Competition on theme "Find the volunteer inside you"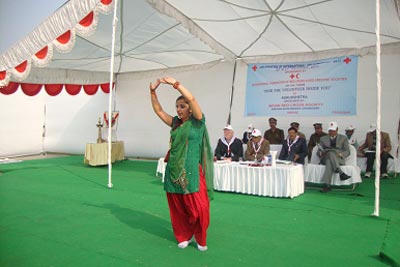 Celebrating the day with dance and music