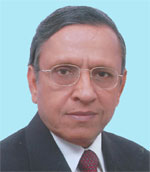 As we inch closer to celebrating the World Health Day on 7th April this year, it is a good time to gauge the facts. According to the latest report released by the World Health Organisation in 2014, globally, the number of deaths of children under 5 years of age fell from 12.6 million in 1990 to 6.6 million in 2012. In developing countries, the percentage of underweight children under 5 years old dropped from 25% in 1990 to 15% in 2012. Globally, new HIV infections have declined by 33% between 2001 and 2012. Existing cases of tuberculosis are declining, along with no. of deaths among HIV negative tuberculosis cases. In 2010, the world met the United Nations Millennium Development Goals target on access to safe drinking water, as measured by the proxy indicator of access to improved drinking water sources, but more needs to be done to achieve the sanitation target.
The Indian Red Cross Society joins the World Health Organisation in celebrating health achievements on World Health Day. The theme this year is Food Safety. And the focus is on addressing concerns that arise related to the food that goes into our bodies. It is time to question the ingredients on our plate. Where they came from, were they properly handled at every stage? World Health Organisation is calling upon producers, policy makers and public to promote food safety. The IRCS supplements this effort.
Globally over 200 million diseases are caused by unsafe food containing harmful bacteria, parasites, viruses, chemical substances. It is estimated that two million deaths occur every year from contaminated food or drinking water. Access to sufficient amounts of safe and nutritious food is key to sustaining life and promoting good health. Unsafe food containing harmful bacteria, viruses, parasites or chemical substances are known to cause more than 200 diseases- which range from diarrhoea to cancers. The WHO estimates that foodborne and waterborne diarrhoeal diseases kill approximately 2 million people annually, and these figures include many children.
Food safety, nutrition, food security and health are linked in a manner that is imperative to progress of any nation and its populace. Foodborne diseases impede socioeconomic development by straining health care systems and harming national economies, tourism and trade. Ebola, which emanated out of contaminated bush meat now threatens the whole world. As the world shrinks with borders getting thinner and travel becoming more accessible to many more people in the world, every disease in one country also indirectly poses challenges for the others. Moreover, food supply chains now cross multiple national borders, as imports and exports become easier and often required. Good collaboration between governments, producers and consumers helps ensure food safety.
There is an increasing necessity of strengthening food system in and between all countries. To protect people from consuming unsafe and adulterated food, it is important to make them aware of the pertinent risks. It is also important to nurture health habits like safe-washing etc. and focus on areas of water and sanitation. As accessibility to clean water sources will increase, the risk of contamination of water used for irrigation for grain and vegetable producing fields as well as drinking water will reduce.
The Indian Red Cross Society thrusts upon these aspects in all of its health programmes being implemented throughout the country by its various state and district branches. As we join the WHO to promote efforts to improve food safety, I call upon all Red Crossers to disseminate facts related to food safety, so that people become aware of what they are consuming. Everyone has a role to play and food safety can only be achieved when we all participate in the efforts whole-heartedly.

Dr S P Agarwal
Secretary General,
Indian Red Cross Society