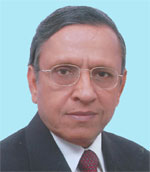 The World celebrates World Immunization Week in the last week of April every year to assess and quantify efforts at immunization throughout the World.

Immunization has been recognized as one the most successful and cost effective ways to reduce the disease burden of the World. It has given protection to children against deadly diseases like diphtheria, tetanus, polio and measles, Hepatitis B but also against diseases such as pneumonia and rotavirus diarrhoea, and has been able to prevent between 2 and 3 million deaths every year.

Despite the resounding success of the immunization drives throughout the World, 1 in 5 children are still not in the success list. In 2012 WHO reported that an estimated 22.6 million infants in the world were not reached with routine immunization services. More than half of these children live in just 3 countries: India, Indonesia and Nigeria. This may be due to several factors including lack of knowledge and superstitions or wrong information about vaccines.

It is essential that people are motivated to ensure that their children are enrolled in the immunization programmes as well as to check the vaccination status of themselves and their families; and get the vaccines they need from their local health services. The Government of India through the Universal Immunization Programme (UIP) provides free vaccination against Polio, TB, Hepatitis B, Tetanus, Pertussis, Diphtheria, Measles, Mumps and Rubella for children upto the age group of 5 years.
India achieved a significant milestone on the 27th of March, 2014 when it was declared "POLIO FREE" by the World Health Organization. This however should not make us complacent as children in a few surrounding South Asian countries still suffer from this disease. It is essential that we all should continue to remain vigilant and continue to follow the directions of the Government with regards to Polio vaccination.

The Indian Red Cross Society works as an auxiliary to the Indian Government and has contributed significantly towards this achievement. Our volunteers worked actively across the country to spread awareness about the disease among the community including parents, religious leaders etc. They also assisted the authorities in administering the vaccine. The IRCS also participated in the Measles Catch Up Programme of the Government of India, wherein IRCS volunteers spread awareness through advocacy about the disease in 20 districts of Uttar Pradesh and Madhya Pradesh and were able to bring lakhs of children for receiving the second dose of the Measles vaccine.

The Red Cross volunteers along with the first Medical Responders continue to be involved in the various vaccination drives in several states to assist the local administration.

I call upon more and more people; especially youngsters to join the Red Cross Movement as volunteers and Junior/ Youth Red Crossers and help accomplish the vision of a healthy disease free India and the World.


Dr S P Agarwal
Secretary General,
Indian Red Cross Society