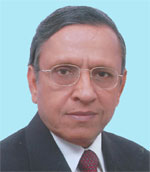 As we are at the end of yet another year, it is a time to take stock of what improved in terms of quality of life for the average citizen. Today is World Day of remembrance for Road Traffic victims, so it is only relevant to assess what has changed for the victims in Safety and First Aid. Nearly 5 lakh road accidents were reported in 2013 in which more than 1 lakh people lost their lives as compared to the 138,258 lives that were lost in road accidents in 2012. A large chunk of the victims were aged between 30 and 44 years. Not much seemed to have improved. The WHO figures indicate that crashes are already the leading cause of death to young adults (15-29 year olds) around the world. And the situation is expected to worsen, with road deaths increasing over the next twenty years.
Road safety is one issue that needs special attention as there's one death reported every 4 minutes on the streets of India. India has the highest number of deaths due to road accidents. What is more important to be noticed is that the crucial time between the accident and getting the victim medical attention can often be the difference between life and death. Unfortunately not many, value that precious time. And many times the crucial help does not reach the injured victim. According to a WHO report, wearing a helmet reduces chances of death by 40 per cent and that of severe injury by 70 per cent. The report says that using child restraints reduces likelihood of a fatal crash by 70 per cent among infants and up to 80 per cent in young children. Wearing a seatbelt can reduce fatal injuries by 50 per cent for front seat occupants and up to 75 per cent for those sitting in rear seats. 50 per cent of these victims can be saved if they get medical assistance on time.
As an endeavour, the Indian Red Cross Society and the St. John Ambulance (India) are in the process of up grading the First Aid Manual, which will be meant for the layperson. If some First Aid measure can be taught to every individual, it would gradually reduce fatalities in accidents. It is often the person in the neighbourhood who is the first witness to the accident. If he can be taught to administer the First crucial help, it would go a long way. The First Medical Responders trained by the Red Cross are members of the community with the access to reach as the first help. The Society is trying to increase the volunteer force that can be trained at providing First Aid and bring the number of lives lost.
These numbers can also be reduced through safer driving habits; avoiding alcohol, drugs, speeding, texting, fatigue, and by always wearing seat belt. Every action we take to use the roads responsibly will help reduce the risk of collisions, prevent suffering and save lives.

Road safety starts with everyone who uses the road – it is a shared responsibility.

Road deaths and injuries can no longer be treated as acceptable, by the judicial system as trivial and by society as accidents; Road crash victims can no longer be treated as ordinary victims, but as people who have undergone a terrible trauma and who therefore need justice, respect for their rights, care, support and acknowledgement of their loss and suffering.

Dr S P Agarwal
Secretary General,
Indian Red Cross Society