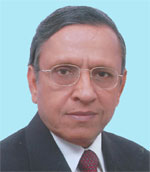 February 4 has been marked as World Cancer Day to raise awareness of cancer and to encourage its prevention, detection, and treatment. World Cancer Day was founded by the Union for International Cancer Control (UICC) to support the goals of the World Cancer Declaration, written in 2008. The primary goal of the World Cancer Day is to significantly reduce illness and death caused by cancer by 2020. World Cancer Day is the one singular initiative under which the entire world can unite together in the fight against the global cancer menace.

Cancer, also known as a malignant tumour or malignant neoplasm, is a group of diseases involving abnormal cell growth with the potential to invade or spread to other parts of the body. There are over 100 different known types of cancer that affect a human body.

There are many causes of Cancer. Tobacco use is the cause of about 22% of cancer deaths. Another 10% is due to obesity, a poor diet, lack of physical activity, and drinking alcohol. Other factors include certain infections, exposure to ionizing radiation, and environmental pollutants.

According to WHO, in 2012 approximately 14 million new cases of cancer came up and 8.2 million patients died of cancer. Cancers figure among the leading causes of morbidity and mortality world-wide. The number of new cases is expected to rise by about 70% over the next two decades. It is expected that annual cancer cases will go up to 22 million within the next 2 decades.World Cancer Day aims to save millions of preventable deaths each year by raising awareness and education about cancer, and pressing governments and individuals across the world to take action against the disease.

Apart from other factors, Ageing is another fundamental factor for the development of cancer. The incidence of cancer rises dramatically with age, most likely due to a build-up of risks for specific cancers that increase with age. The overall risk accumulation is combined with the tendency for cellular repair mechanisms to be less effective as a person grows older.

Knowledge about the causes of cancer, and interventions to prevent and manage the disease is extensive. Cancer can be reduced and controlled by implementing evidence-based strategies for cancer prevention, early detection of cancer and management of patients. Many cancers have a high chance of cure if detected early and treated adequately.More than 30% of cancer deaths could be prevented by modifying or avoiding key risk factors, including tobacco use, being overweight or obese, unhealthy diet with low fruit and vegetable intake, lack of physical activity, alcohol use, sexually transmitted HPV-infection, infection by HBV, ionizing and non-ionizing radiation, urban air pollution, indoor smoke from household use of solid fuels.Tobacco use is the single most important risk factor for cancer causing about 20% of global cancer deaths and about 71% of global lung cancer deaths. In many low-income countries, up to 20% of cancer deaths are due to infection by HBV and HPV.

The problem has now compounded in our country too as Cancer is now one of the top causes of death in India, after heart attack, up from seventh position in 2000. India has some of the world's highest incidences of cancer: Cervical, gall bladder, oral and pharynx, which are also the most common.70 per cent lives are snuffed out in the first year in India, due to late detection.80 per cent patients consult doctors at a stage when recovery is rare, 71 per cent of deaths occur in the productive age band of 30-69 in India; 50 per cent deaths are above 70 in US.15 per cent patients are children and young adults in India, compared to the global average of 0.5 per cent.50 per cent of cancers are now caused by lifestyle choices, obesity and tobacco use.
I would like to call upon the various Red Cross Volunteers and the network of district and state branches to spread awareness about the disease in the communities, so that people can take preventive, early detection and prompt treatment steps.


Dr S P Agarwal
Secretary General,
Indian Red Cross Society